The Funeral Arrangement
Arranging a funeral can seem like a daunting task – especially if it's the funeral of a loved one. Many matters need to be attended to and many decisions need to be made at short notice.
However, the task can be made a lot easier if its broken down into smaller pieces, and especially if you enlist the aid of a professional funeral director, who can arrange many of these matters once you've chosen which way you'd like to proceed.
The checklists on this page cover the most common areas that need to be looked at when arranging any funeral:
specific decisions about the funeral service,
collecting the personal information of the deceased,
locating important documentation, and
contacting important people and organisations to advise of the passing of the deceased
funeral expenses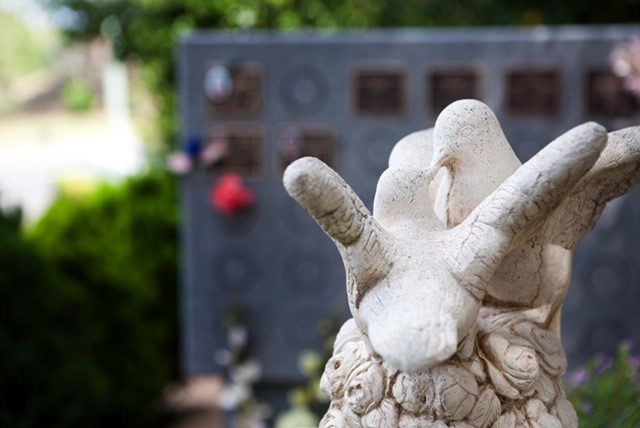 Specific Decisions
There are a, sometimes overwhelming, number of decisions that must be made during the Funeral Arrangement process; some of which include:
Choosing a funeral director

Choosing the type of service you would like to have

Deciding on whether you wish to have a burial or a cremation

Choosing the location(s) of service(s)

Picking the date and time of service(s)

Deciding whether you wish to view the deceased?

Decided whether jewellery is to remain or be returned?

Selecting special clothes for the deceased, if required

Selecting scriptures or literature for the service(s)

Selecting hymns or music to be played before, during and / or after the service(s)

Selecting floral arrangements

Will you be accepting floral tributes or a making a donation to charity?

If required, arranging the location of and food for after the service

Designing, producing and sending Thank You cards for those who may have given floral or donation tributes
Personal Information
A number of key personal details will need to be gathered in order to complete legal paperwork and other processes – these details include:
Full legal name
Residential address
Date of Birth
Place of Birth
Date of Marriage
Spouse's full name
Occupation
Next of Kin
Doctor's name and address
Documents To Locate
Not only will you find having some important documents available for your own purposes useful at this time, we will require several documents from you in order to complete the Funeral Arrangement process, some of which include:
Will, which may request special funeral arrangements
Pre-paid Funeral Plan
Birth Certificate
Marriage Certificate
Citizenship Papers
Insurance Policies – home, contents and car
Life Insurance
Superannuation papers
Bank documents
Property deeds and mortgage papers
Home loan details
Taxation records
Vehicle ownership papers
People To Contact
There can be, depending on personal circumstances, a large list of people and organisations you may need to contact regarding the passing of your loved one – some of these include:
Immediate family (even estranged members should be considered)

Close friends

Executor of Will

Employer

Solicitor

Accountant

Banks and other financial institutions

Superannuation Fund

Clubs and other organisations

Home care services (eg: Meals on Wheels)

Private Health Fund

Ergon Energy  (in the Cooloola region)
Funeral Expenses
The cost of a funeral is generally made up of many smaller expenses, some of these include:
Funeral director's service fee
Doctor's certificates
Transfer of the deceased
Notices in newspapers
Coffin
Any special preparation requested
Cemetery or cremation costs
Transport
Floral arrangements
Clergy or celebrant fee
Music
Church or chapel cost
Collection of ashes